REPAIR ANY CRACKS, CUTS, AND BURNS ON YOUR LEATHER SURFACES AND GET THAT FLAWLESS LEATHER REPAIR AT HOME!!
Features:
7 colors of repair compound: Match any leather color simply by mixing together.
Easy to use without special tools or skills needed.
Permanently adhere to the leather.
No heat or harsh chemicals: No further damage to the surrounding leather.
All repair materials are water-based.
We offer 7 inter-mixable colors for mixing the desired color to perfectly match with your leather and make the repair "invisible".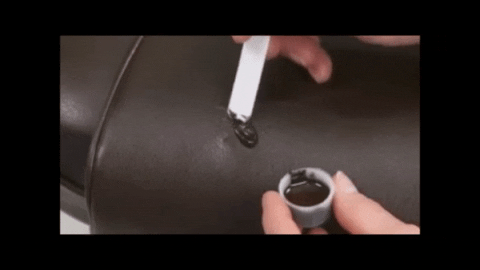 Not only for leather- You can apply on plastic, vinyl, fabric, carpet, velour and more!