Mini Handheld Portable Inhale Nebulizer
Regular price $78.99 USD $39.50 USD Sale
---
poup with stuff in it
close
---
DON'T LET YOUR ASTHMA OR BREATHING PROBLEMS BE A BARRIER BETWEEN YOU AND YOUR WANDERLUST!!
Our Portable Nebulizer is small and compact so you can take it with you on the go.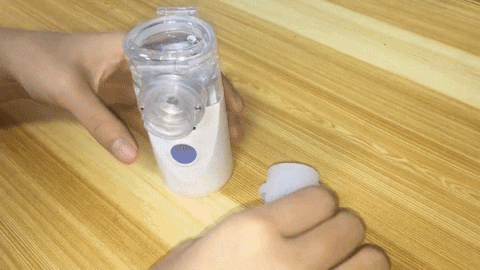 This travel nebulizer will let you live your life to the fullest like never before!

Features:


The portable nebulizer provides vapor therapy for common colds, flu, cough, bronchitis, asthma, and other breathing ailments. You can maximize the benefits by adding essential oils, salt or even your prescribed respiratory medication into the water. An instant fine mist of this nebulizer penetrates deep into your sinuses, nose, and throat for superb relief.
The nebulizer is made of medical grade and long-lasting materials. The portable nebulizer can be used for 10-15 minutes for better results. It's very easy and simple to use and has a single button operation. Moreover, it features patented ultrasonic mesh technology that helps to reduce all kinds of breathing problem easily.
The best feature of our portable nebulizer - it comes with flexible power options, either battery (2 AAA not included) or power adaptor. It's ideal as a travel nebulizer.
This nebulizer is perfect for everyday asthma management for patients of all ages. Our portable nebulizer set includes one mouthpiece, two breathing mask (1 for adult,1 for the child) and USB cable.
Our portable nebulizer operates without making any noise. It's lower than 25 dB while working, can be used in a place as quiet as a library.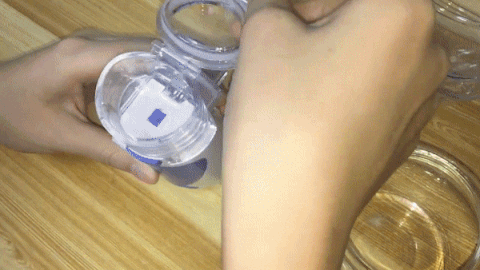 This is a kind of household atomization device, handheld, compact and lightweight, easy to carry out, easy to use, anytime and anywhere. Silent, fine particles, large mist out the amount, less residue, fast. Simple operation of the button and easy to use, combine base energy consumption and efficient nebulization, suitable for all ages, especially for children and seniors.


Specifications:
Capacity: 8 ml
Material: plastic
Power: 2 x AAA (not included)
Size: 4.5 x 4.5 x 10 cm / 1.7 x 1.7 x 4 in
Package includes:

1 x Medicine Bottle
1 x Medicine Bottle Cover
1 x Adult Mask
1 x Child Mask
1 x Mouthpiece
1 x Host
Processing:
The processing time for the order is same day to 8 days ( depending on the product ). We do not ship out the product on weekends.
Shipping
* The estimated delivery time for the product is 8 days ( best side ) to 4 weeks ( higher side )
* Shipping is Free on most of the products unless specified.
For more details see: Shipping Policy