Having constant neck pains can really affect our daily lives that's why this Portable Neck Pain Relief Hammock is a must-have in every household! 
Simply wrap it around any doorway, lie down, stretch out your neck muscles, and say goodbye to neck pain.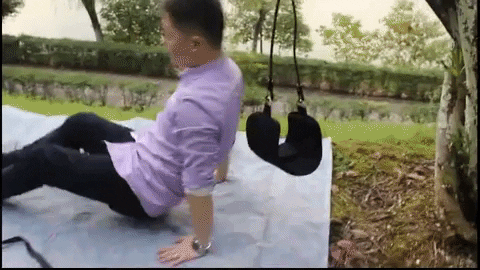 Due to its portable and convenient size, you can keep the Portable Neck Pain Relief Massager with you at all times. All you need is a sturdy door and a few minutes to feel better instantly.

Helps in:
Relief tension headaches pain
Relief neck&shoulder pain
Relief muscle pain
Improve sleeping quality
Anti stress
Features:
A traction device to help you quick relieve neck and shoulder pain in less than 10 minutes, better blood circulation and enhance sleep quality.
The Hammock for Neck is a Authentic, Original and Safe Method for Neck and Shoulders Pain Relief. Results in Instant Pain Relief.

With the Thicker Sponge Pad, which made of durable breathable material, Comfortable for ears and base of head.
Package Includes:
1 x Portable Neck Pain Relief Massager